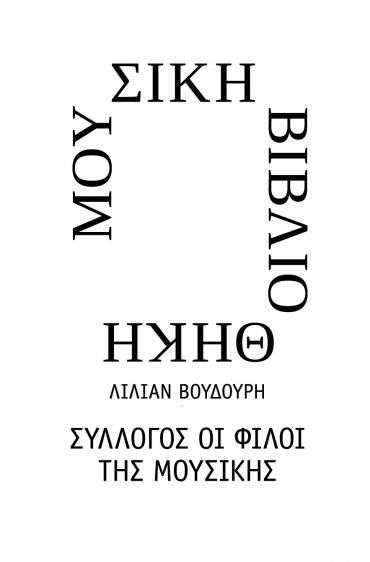 After the establishment of the Athens Concert Hall, the second major achievement of the Friends of Music Society was the creation of the "Great Music Library of Greece Lilian Voudouri", which the Society envisioned as a reservoir of information on Music and the Arts, capable of performing a multilevel work in the field of education and research.
Under the guidance of musicologist Dr. Christoph Stroux, its first Director until 2005, the Music Library, thanks to large donations from the Lilian Voudouri Foundation, was organised to be a multimedia electronic library with an electronic catalogue and a website in accordance with modern international standards.
The operation of its services has been funded by the Society, to which it belongs administratively, mainly through the bequest of Alexandra Trianti. The Music Library is housed in the new wing of the Megaron, along with the Society's services, in a specially designed area of 3.800 sq.metres.
Its vast collection, which expands every year, brings together rich audiovisual material, book and magazine titles, rare publications, music scores, manuscripts, photographs, concert programmes, microfilms, recordings, electronic publications and multimedia focusing on Western music, music of traditional cultures around the world and all aspects of Greek musical creation: ancient, byzantine, folk, rebetiko and classical music.
A large part of the Music Library is composed by the Greek Music Archive, an important centre for the conservation, preservation and study of Greek music production. Dozens of valuable archives of Greek composers and artists are kept there, such as Mikis Theodorakis, Nikos Skalkottas, Manolis Kalomiris and others, which like the rest of the material, are being documented and digitised with the aim of saving, utilising and promoting them.
The Library offers materials and services through its website free of charge, and actively participates in music education and research through organising multifaceted activities, such as special education programmes, musical theatre events for children, infants and youth of all ages, educational seminars for adults, exhibitions, guided tours, book and record presentations, international conferences, workshops etc.
The Library is a member of the International Organisation of Music Libraries, and one of the first cultural organisations in Greece to provide digital content to Europeana. It collaborates with cultural networks and institutions in Greece and abroad, participates in funded research projects and is ranked, thanks to its work, in a prominent place on the international scientific map.
Since 2005, the Music Library has been directed by musicologist Mrs. Stephanie Merakos.