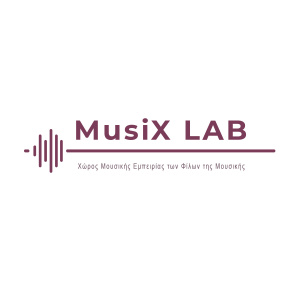 The MusiX (eXperience) LAB – Musical Experience Space of the Friends of Music is a new technology space created by the Music Library of the Society, in the new wing of the Athens Concert Hall.
Following the developments and based on our vision for the promotion of Music and the Arts, thanks to the sponsorship of the George P. Livanos family and the support of the American Embassy, we created a space that will combine music with technology and offer educational programmes, seminars and other relevant activities that will enrich the technological knowledge of children, musicians, students and all those who pursue lifelong learning in relation to Music and the Arts.
The network of MusiXLab partners consists of universities in Greece and abroad (NYU Steinhardt, Charleston University, University of Athens), research centres ("Athena" Research and Innovation Centre, CERTH), technology companies and others (Microsoft, PLAISIO, Unisystems, TETRAGON, Mobics).